In large part due to his gratitude for the success of his business, and driven by a lifelong philosophy of giving back, Moshe Popack has been a generous contributor to his community. It is a fundamental spirit of his life and his family's value system. For that reason, the Popacks established the YMP Family Foundation and support many other community philanthropic initiatives. A firm believer in empowerment, Moshe has also strived to help communities by providing opportunities to be self-sustaining.
The YMP Family Foundation, with the aim to create a healthier America, has undertaken several initiatives to promote healthy nutrition and access to fresh food options. Moshe and his wife, Yaffa, provided the initial funding to open the Miami Kosher Supermarket in North Miami, which offers families access to reasonably priced, healthy food. Additionally, through the Foundation, they opened a synagogue on Fisher Island, Florida to help community residents connect on a spiritual level, and they helped create a vocational school and dormitory for teenagers in Israel.
Moshe and Yaffa's most recent philanthropic initiative is Neighborhood Farms USA®, a national 501(c)(3) non-profit organization that promotes the benefits of establishing and maintaining community gardens that provide access to fresh, nutrient-rich produce and educates through practical community-building programs, newsletters, and on-line workshops. The goal of Neighborhood Farms USA® is to generate greater awareness for healthy nutrition among families and their children and encourage communities to work together to cultivate land and harvest crops.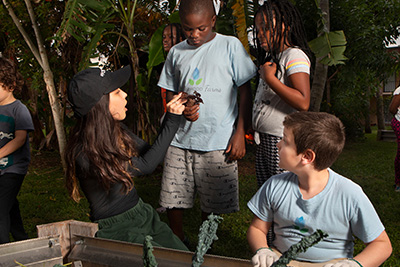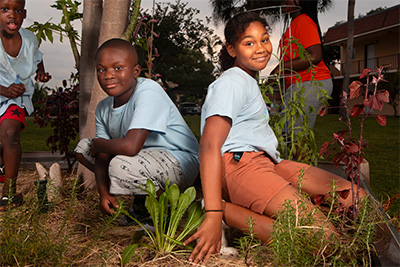 Neighborhood Farms USA ® was formed to address the need for nutritional education across all walks of American life and to promote and facilitate access to fresh food, especially in low-income communities. The idea is the brainchild of Yaffa, who discovered that her health problems as a teenager were the result of the food choices she had available as a child.
As a young mother, Yaffa developed her awareness and strategies to care for her family's health through good nutrition and to teach her children about the value of fresh, wholesome food, particularly fruits and vegetables. In 2002 she became a certified Holistic Health Counselor and since, counsels individuals and families on paths to optimal health.
Yaffa co-founded Neighborhood Farms USA ® with Moshe with the vision to establish a national network that connects neighborhood gardens to shared resources: advice, planning, opportunities, and best practices, to educate children and young families about the relationship between nutrient-rich food and living healthier lives.
Current Neighborhood Farms USA ® garden locations include the Palo Verde Apartment Complex, Cresthaven Assisted Living, and Pleasant City Elementary School in West Palm Beach, Florida; Seaside Hallandale Beach in Hallandale Beach, Florida; and Branson Creek Commons in Fayetteville, North Carolina, with many more garden locations to come.
By providing an opportunity to grow and nurture healthy, organic foods free of pesticides and/or herbicides, the program is laying a foundation for a stronger community and fostering a greater sense of community throughout the country. The goal is to build healthy communities, one neighborhood at a time.
This is another topic Moshe's devoted significant time to on his podcast. Here's an episode with Joe Lamp'l, aka "Joe The Gardener." Joe is one of the country's most recognized and trusted personalities in gardening and green living.